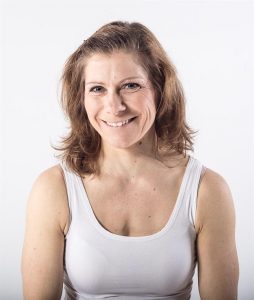 As a professional acrobat, working with the body has been the focus of my life for the past 20 years. Since the beginning of my career I have been fascinated with the sensation of being able to reach and challenge my physical and emotional limits, to learn new sequences of movement and thus being able to continue making new physical and emotional experiences. To experience movement – whether powerful, dancelike or aesthetic – demands highest aspirations, fusing physical discipline and concentration. Being absorbed in one single moment of beauty and inner calm is what performance has in common with yoga.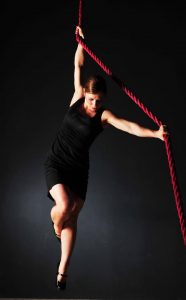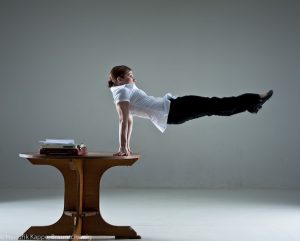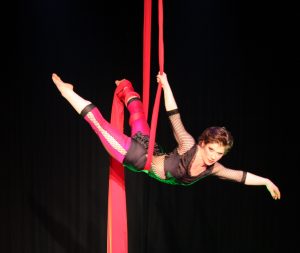 Originally, yoga for me was to balance my often strenuous and often unbalanced training, but soon it became obvious that yoga was more to me than "physiotherapy". When you practice yoga regularly you will realize how much you can benefit from this wonderful physical, mental, spiritual and holistic training – as it gives every individual exactly what he or she needs.
"The only way to learn yoga is to do yoga"
I did my first yoga teacher training in 2012 (Hot Vinyasa at Sunyoga with Gabriel Azoulay) – with the intention to deepen my practice. But since I have been a yoga teacher myself, it has become obvious that teaching is a vital part of my yoga experience, as it deepens and broadens my understanding of this beautiful practice and finally makes it complete.
In 2014 I completed a 200 Hrs Ashtanga Vinyasa Teacher Training in Thailand (All Yoga Thailand), followed by a 50 Hrs Yin and Yang Yoga Training at Dharma Yoga Berlin in 2016.
Here I first got to know Dharma Yoga – playful, challenging, elegant and devotional – and was so fascinated by this beautiful practice, that I completed a 500 Hrs advanced Teacher Training with Yoga Master Sri Dharma Mittra in New York in autumn 2016. This was a significant step toward making my own practice and my teaching more complete.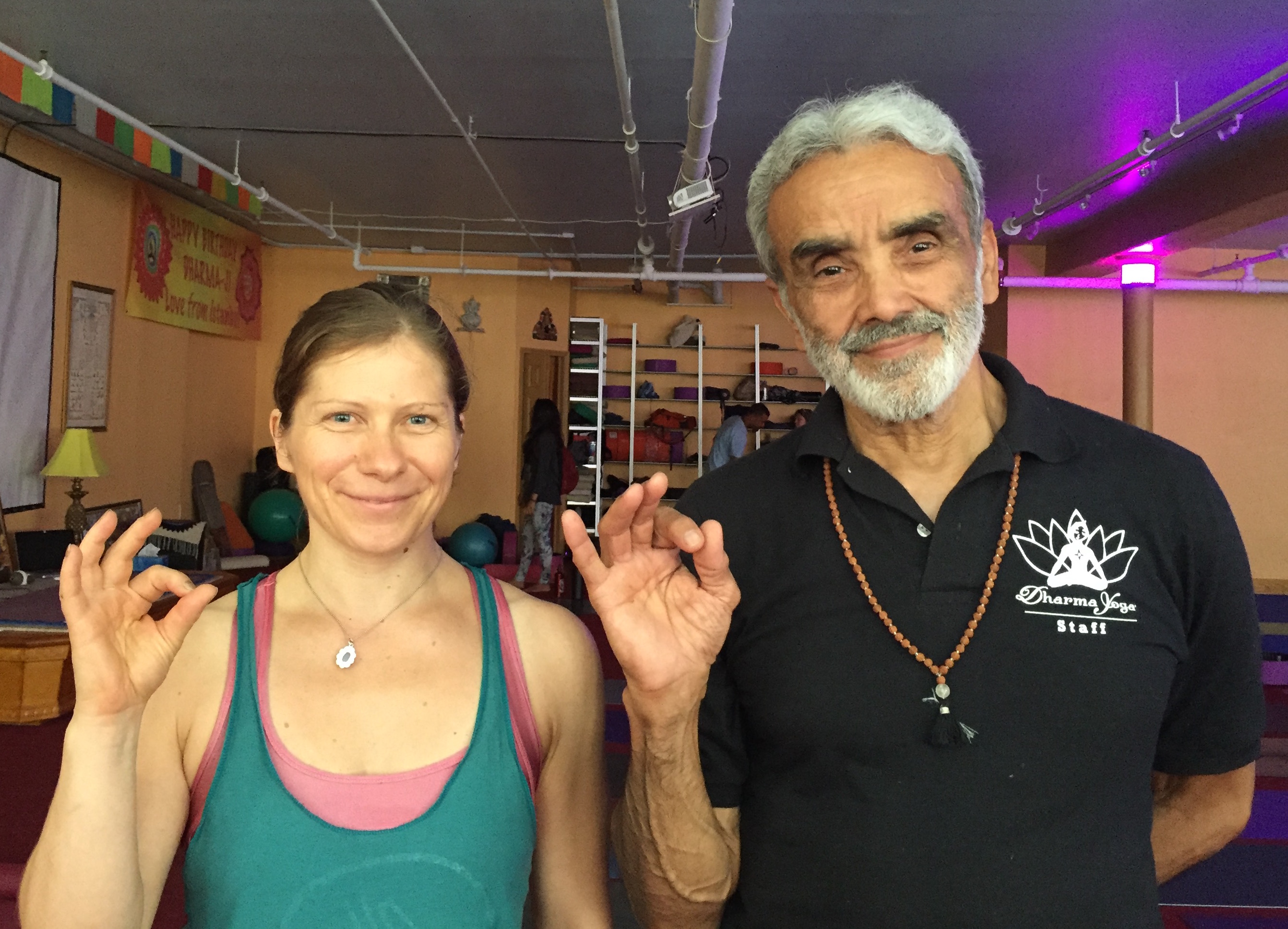 References
2012: 100 Hrs Bikyasa Hot Yoga Immersion with Gabriel Azoulay
(H3 Yoga & Sunyoga)
2014: 200 Hrs Ashtanga Vinyasa Yoga (All Yoga Thailand)
2016: 50 Hrs Yin Yang Yoga (Dharma Yoga Berlin)
2016: 500 Hrs Dharma Yoga Life of a Yogi
(Dharma Yoga New York Center)
Where I teach:
sunyoga
physiobalance
glispa
IVA Berlin
Michelberger Hotel
superfit
Performance Photos:  Hendrik Kappe, Heiko Kluge